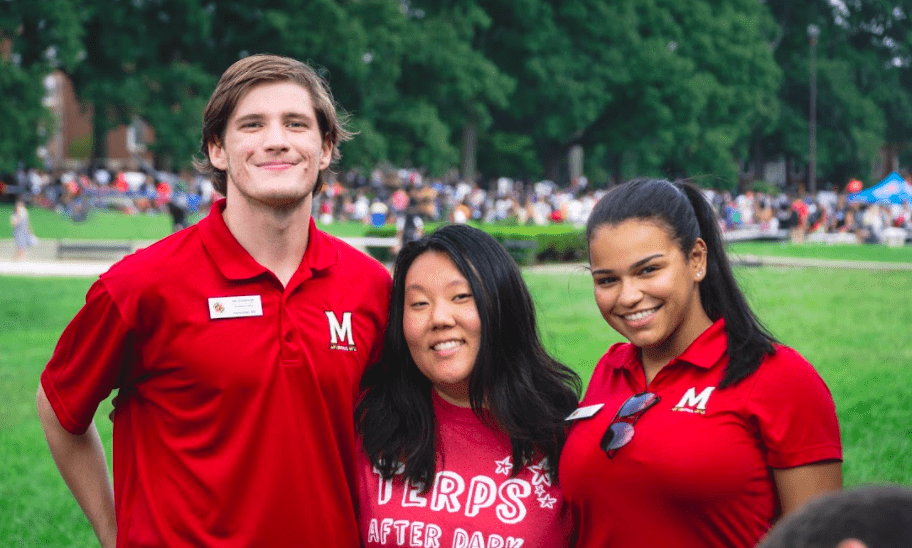 Mission
As an outgrowth of our professional philosophy, the Office of Student Orientation and Transition believes that it is our responsibility to provide ongoing services and assistance to undergraduate students in an effort to:
Expose new students to the broad educational opportunities at UMCP, including both in-class and out-of-class experiences.
Assist new students in their successful* transitions to the UMCP community
Integrate new students into the campus life of UMCP
Contribute to the appropriate retention of students at UMCP
Promote to new students an awareness and respect for campus diversity at UMCP
*Successful is defined as able and prepared to perform satisfactorily in coursework and other university activities.
(This mission statement is consistent with the ideas set forth by the Council for the Advancement of Standards, 1986 Guidelines.)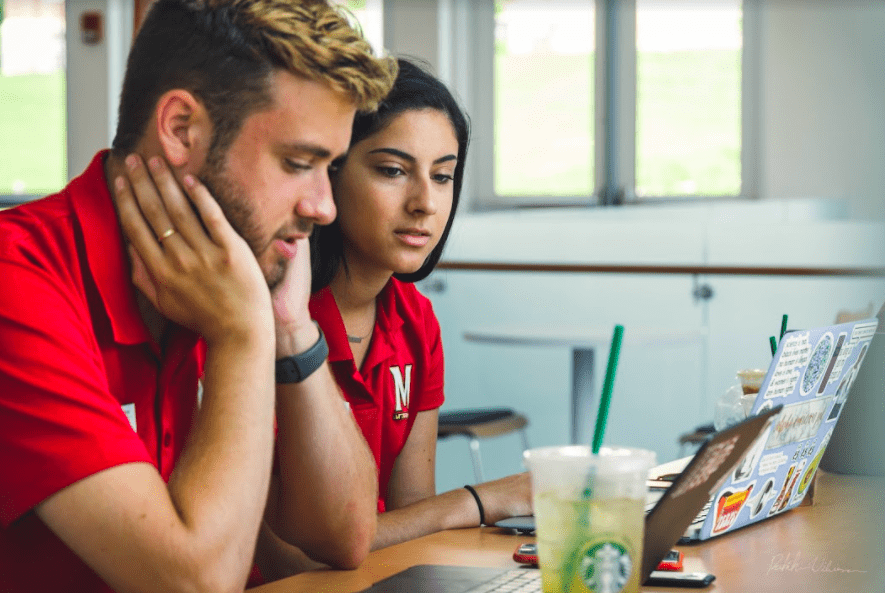 GOALS
The Office of Student Orientation and Transition has adopted the following goals in an effort to fulfill the mission. These goals are:
To enhance the quality of new student's first semester at UMCP by providing formal programs and publications that introduce both the academic and social components of student life at UMCP.
To provide parents and family members of new students with an increased awareness of the University's policies, procedures, and support services.
To advocate for a campus environment that is receptive to the needs of new students.
To design and maintain support services to meet the needs of new students from the time they are admitted throughout their first semester at UMCP..
To coordinate the academic advisement and registration process for new freshmen and transfer students who participate in Orientation.
To provide opportunities for new students to share perspectives and concerns with other new students and trained upper-class peer advisors.
To stimulate and work with other offices and individuals of the University to deal with the transitional needs of new students.
To select, train, supervise, and evaluate staff at the professional and paraprofessional level in order to provide effective staffing in the performance of necessary functions.
To encourage new students to play an active part in their education, to maximize their use of campus and community resources, and to contribute to the common good of UMCP and the community.
To educate new students about the campus' diversity and the part they play in its enhancement.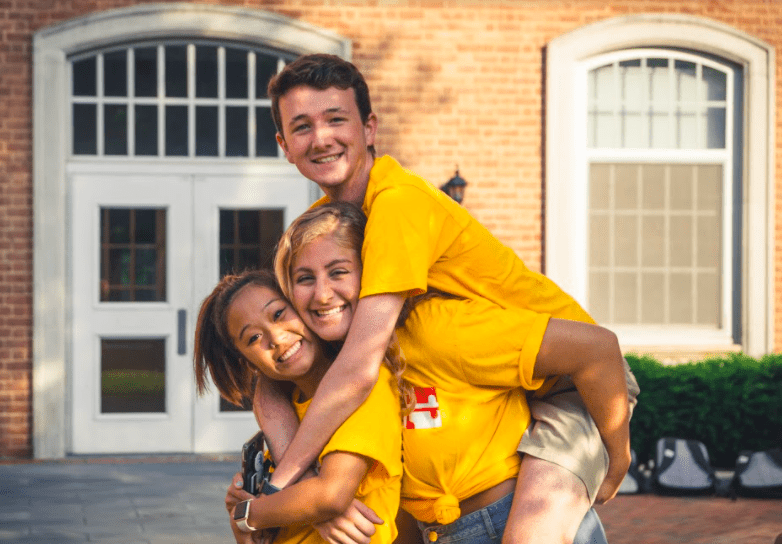 NODA
The Office of Student Orientation and Transition at the University of Maryland is an active member institution of the The Association for Orientation, Transition and Retention in Higher Education (NODA). NODA is a non-profit organization whose mission is to provide education, leadership and professional development in the fields of college student orientation, transition and retention. NODA is comprised of professional administrators and staff, undergraduate and graduate students, faculty, and related organizations. NODA views orientation as an ongoing and multifaceted transition process which involves academic, intellectual, and personal development. The  Office of Student Orientation and Transition and The University of Maryland are members of Region VIII of NODA.
As a member institution, the Office of Student Orientation and Transition complies with all policies outlined in the NODA bylaws including the NODA Statement of Professional Ethics and Statement of Non-Discrimination. The Office of Student Orientation and Transition also complies with all policies outlined by the University of Maryland College Park.
For more information on NODA, please visit their website.