UNIV362
What's Next? Designing Your Life After College
Students with at least 60 credits are eligible to enroll in UNIV362: Designing Your Life After College. This innovative course helps students plan their transition out of college and into early adulthood. Faculty and experts from around campus and the country come together to provide a hands-on learning experience. Students gain a grasp on important financial concepts such as budgeting, understanding the stock market, and managing a retirement account. The course faculty also coach students through career development, the steps to secure an apartment or mortgage, understanding benefit packages, and negotiating job offers. 
Students are coached through developing a life plan that will help those who have no clear path after graduation and students who have a set vision for what they want to accomplish. We encourage any student interested in preparing for life after college to enroll in UNIV362.
UNIV362 Faculty & Speaker Biographies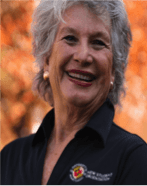 Gerry Strumpf, PhD (She/Her)
Dr. Gerry Strumpf has worked in Higher Education for over 45 years. She began her career at the University of South Carolina where the Freshman Transition Seminar was first developed and she saw this program gain national prominence across the country.  She came to the University of Maryland in 1982 as the Director of Orientation.  In 1987 Dr. Strumpf and Dr. William Higgins introduced UNIV 100 at the University of Maryland. Since that time UNIV 100 has become an institution at the UMCP.  Over 120 sections in multiple academic units across the campus offer this one-credit transition course and it has truly made the "big store small for our new freshman".
Gerry, Ann Holmes, Eric Wish, Cindy Stevens, and Gerald Suarez were the founding individuals that conceived of the course UNIV 362 with the help of many other talented people. This course continues to grow as it meets the needs of our students in "Designing Your Life After College". We look forward to challenging students to think critically about their professional life while learning essential financial skills. I hope that you decide to join this very important two-credit class now available to our juniors and seniors at UMCP.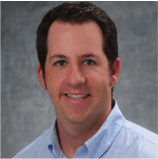 Dave Kenny, MBA (He/Him)
Dave Kenny is currently the Director of Business Analytics at the College of Agriculture & Natural Resources and A. James Clark School of Engineering. He previously worked 10 years in community banking as Vice President and Director of Deposit Operations and the BSA/AML Officer which directly supported over 18,000 customers across 13 branches. He also volunteered and served on the Board of Honolulu Habitat for Humanity as Board Member and Board President advising the Executive Director with the redevelopment of the organization's financial reporting, budgeting, IT infrastructure and personnel reorganization. Through his financial services background, volunteer experience and in his current role at the University, Dave has worked with campus constituents and individuals to understand, advise and develop tools to assist in financial literacy. Fall 2021 marks his first semester as an UNIV362 instructor in which he utilizes his work experience to advise and assist students with navigating the job search, managing their finances and designing their life after graduation.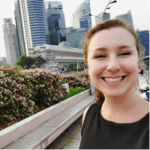 Amanda Dennis (She/Her)
Amanda Dennis is a student affairs educator currently serving as the graduate assistant for the Office of Orientation and Transition at the University of Maryland. She is in her final year of pursuing an M.Ed. in Higher Education, Student Affairs, and International Education Policy. In that program, she is focused on identifying, understanding, and dismantling barriers within higher education institutions to better support students with diverse backgrounds and identities to make the most of their university experience. Prior to coming to the University of Maryland, Amanda spent several years working in career services at her alma mater, Haverford College. She uses her career services expertise to serve as the content expert and lecturer for the career development module of UNIV36. This upcoming spring semester will be her fourth time teaching a section of UNIV362, which continues to be a highlight for her each week. Outside the classroom, you can find Amanda getting involved with the English Conversation Partners program on campus, in the yoga studio, or setting off her smoke alarm experimenting with baking something new.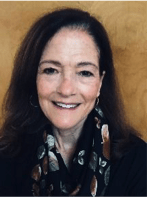 Julie Wright, MBA (She/Her)
Julie Wright has been with the University of Maryland for over 34 years.  In her current position as the Assistant Dean for Finance in Administration in the College of Arts and Humanities, Julie is responsible for the financial, administrative, and budget management for an organization comprised of 3 schools, 11 academic departments, and 6 research centers.  Prior to joining the academic side of the campus, Julie was the Associate Comptroller responsible for financial accounting and reporting and general fiscal operations including oversight of the university-wide accounting system.  She was also a member of several system implementation teams and participated in the development of early web-based transaction and reporting solutions for the campus.  Julie started her career at Exxon Company USA and Georgetown University.  Over the years, Julie has conducted many training workshops and financial presentations and appreciates the value of sharing information with others.  She began her association with UNIV362 in Spring 2021 and enjoys using her professional and personal experience to help guide and educate students as they prepare for life in the "real world." 

Richard Blackman, MBA (He/Him)
Richard Blackman is passionate about making training fun and memorable. This will be his 3rd semester as a UNIV362 instructor and he's loving working with the students. He previously managed the budget at the Environmental Protection Agency (EPA). He has co-led training sessions for Robert H. Smith MBA students on conducting meetings, networking and presentation skills and led classes and seminars, conducted mock interviews and reviewed resumes for the Smith School's "Career Search Strategies in Business" course. For the "Dale Carnegie Course" he coached and guided students to become confident speakers. For the Montgomery County Workforce Program, he's conducted 2-day training seminars on career development (a jobs bootcamp). For local communities, he's conducted seminars on Investing and on Keys For Success. For the federal government, he trained over 3,000 employees on various budget and career ladder topics. He also teaches budget and finance classes for the Graduate School USA. Training is Richard's passion!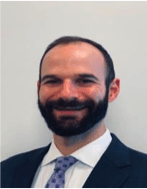 Michael Stokvis, MBA & CFP (He/Him)
Michael Stokvis, CFP® is thrilled to be a part of UNIV362. He has a passion for helping guide and educate our next generation of leaders with tools to have confidence as they head into their life after college. Michael hopes that he can provide a comfort level to students to help them evaluate choices they have after graduating with a higher degree of confidence and an increased interest in their personal finances than they had coming into the course. 
Michael works full time as a Wealth Management Advisor for TIAA where his practice specializes in risk mitigation strategies, tax-efficient retirement income planning, complex estate planning, and philanthropic giving challenges. He finds that these are often overlooked areas of a financial plan. Michael is a CERTIFIED FINANCIAL PLANNER™ (CFP®) professional with over a decade of financial planning experience. Michael's primary goal is to be the premier advocate for the financial well-being of every family that partners with me. Michael pursued a career in financial services because he watched his parents struggle as they approached retirement. Through that experience, he saw how important it was for families to develop a trusted relationship with a financial planner leading up to and through retirement. Michael received his Bachelor of Science in Finance from Georgetown University and his Master of Business Administration from the University of Maryland.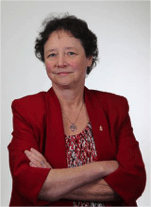 Ann Holmes, MS (She/Her)
Ann Holmes is currently the Assistant Dean, Finance & Administration for the College of Behavioral & Social Science.  Her passion for teaching about personal finances issues began when she met an undergraduate student who was preparing to graduate and had accumulated over $100,000 in student debt.  Ann understands that credit card companies use low minimum payments and lots of trick offers to make it easy to slide into debt. She offers advice on how to outsmart these lenders and make the most out of your borrowing power.  Ann speaks to groups all over campus about understanding how credit scores are calculated and other vital tools needed in your personal finance toolkit.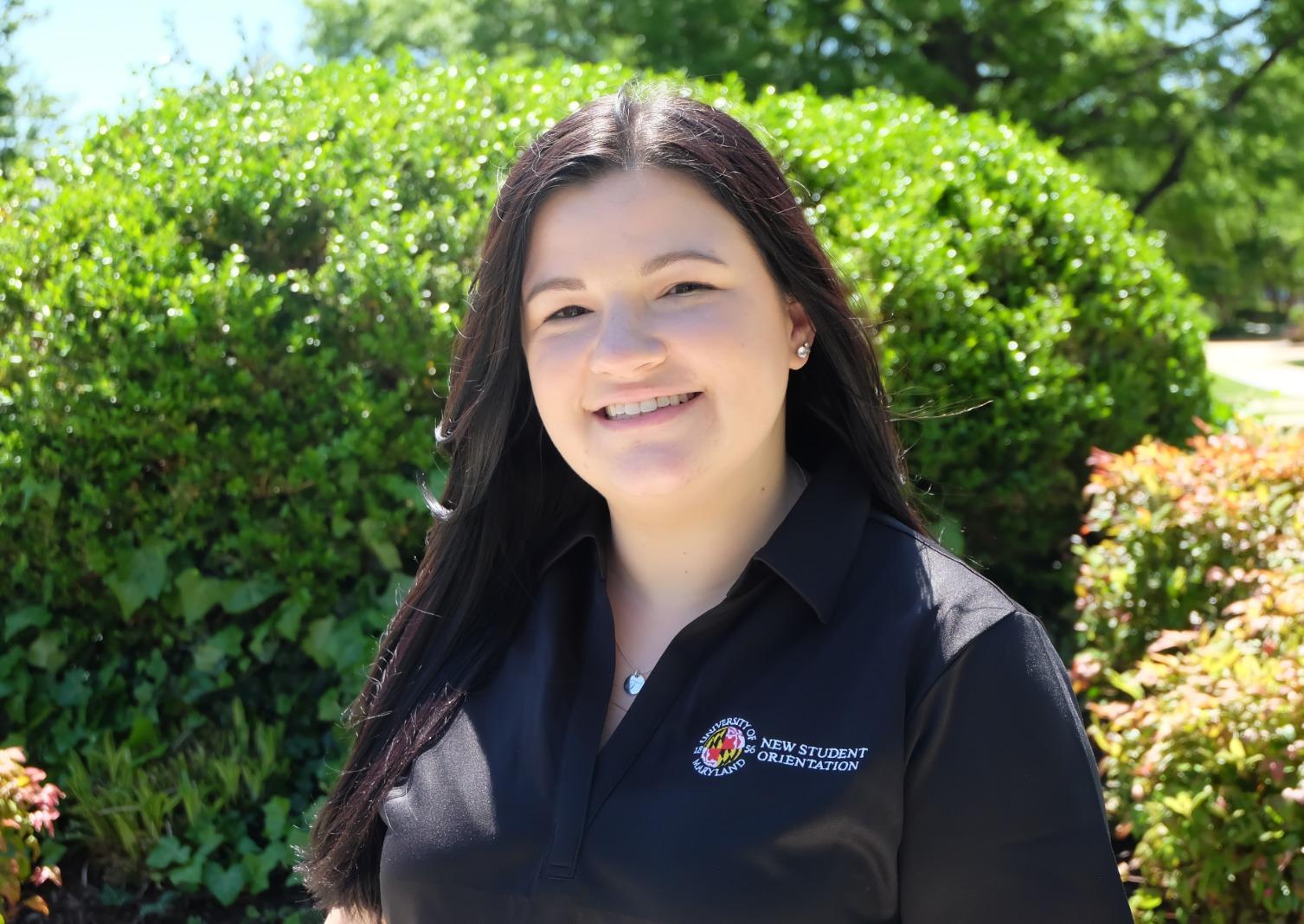 Tori Shay (She/Her)
Tori Shay is the Assistant Director of Transition in the Office of New Student Orientation and Transition. Prior to working in her current role, Tori served as an academic advisor to both business and Freshmen Connection students for 9 years, where she coached students on success strategies, degree planning, and career readiness. Tori's passion for teaching transition courses began when she was an Orientation Advisor during her undergraduate career here at the University of Maryland. She was a Teaching Assistant for UNIV100 for two years and has been teaching transition courses such as UNIV100 and UNIV362 throughout her entire professional career. Outside of the classroom, Tori is a Regional Collegiate Specialist for Delta Gamma Fraternity and enjoys empowering and coaching sorority women to use their strengths and values in leadership roles. You can often find her cheering on the Maryland Terrapins at any sporting event and rooting for her beloved New York Mets and Islanders from afar.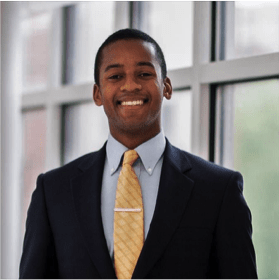 Kenneth Kokason, MPS (He/ Him) 
Kenneth Kokason serves as an Academic Advisor in the Feller Center for Advising and Career Planning in the College of Behavioral and Social Sciences.  A UMD alumnus trained in Clinical Psychological Science, Kenneth found his passion for teaching and helping undergraduate students through his work as an advisor and instructor for UNIV100 and BSOS361 for the past four years. He has been associated with the UNIV362 program since Spring 2021 and is committed to fostering growth and TerrapinStrong ideals in and outside of the classroom to equip students with the tools they will need to be successful in their careers and life endeavours. 
 Parker Kleb (He/Him)
Parker Kleb looks forward to his first semester teaching UNIV362. Parker is a recent graduate himself, having received a Bachelor of Science in Public Health from the University of Maryland, and hopes to bring relatable experiences to his students. Parker wants to help his students build the confidence and skills that they need to be successful in their post-collegiate endeavors.
Parker works full time as a Contract Specialist for the Centers for Medicare & Medicaid Services (CMS). His division manages the activities required to maintain an agency-wide acquisition program, and provides cost/price analyses and evaluations required for the review, negotiation, award, administration and closeout phases of contract activities. Parker has been with CMS for four years and became interested in contract management during his undergraduate studies.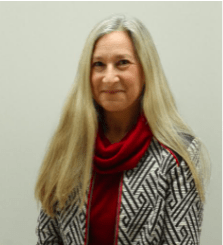 Judi Gorski, (She/Her)
New to the faculty for this semester, Judi is excited to join the team. Coaching soccer in her free time for the last 16 years, she enjoys helping students on the field and in the classroom. As a native New Yorker, Judi started her career on Wall Street with Cowan and Company. She moved to Washington, DC and held positions at the National Academy of Sciences and the American Institute for Cancer Research. Finding her professional home at UMD, Judi is currently the Director of Administrative Services for the Institute for Research in Electronics and Applied Physics (IREAP) in CMNS and ENGR. IREAP manages over 88 million in research awards and has over 22 million in annual expenditures. At UMD, She has been fortunate to start two research centers, the Maryland Language Science Center and the Maryland Neuroimaging Center. Judi has served the college of Behavioral and Social Sciences, first as a research coordinator and later as a special assistant to the Dean, when she led efforts to expand entrepreneurial programs. She has been active in numerous campus, college, and department committees and advisory groups and is currently a UMD Senator representing Exempt Staff.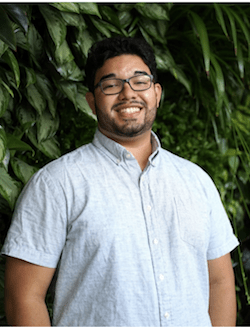 Alex Mullen (He/Him)
Coming to us from his hometown of Lansing, MI, Alex Mullen identifies as a mixed-race Latino and white, cisgender man. He attended the University of Michigan, Ann Arbor for his undergraduate degree, where he received a bachelor of arts in film, television, and media while also participating in student activism and community organizing. At the University of Maryland, he works as the Graduate Coordinator for Latinx Student Involvement in the Office of Multicultural Involvement and Community Advocacy while also pursuing a M.Ed. in Student Affairs. His research interests lie in supporting a sense of belonging for students of color and students from low socioeconomic backgrounds. Prior to coming to the University of Maryland, Alex worked at a Detroit-based nonprofit aimed at supporting Latinx college and high school students. When he's not working on campus, you can find him practicing guitar, out with his camera, or watching basketball.